Rowan University - Electrical and Computer Engineering
Rowan University - Electrical and Computer Engineering
Welcome to Electrical and Computer Engineering at Rowan
Electrical and Computer Engineering (ECE) at Rowan is a modern, innovative, hands-on project-based program, where we train and graduate proficient engineers who will be successful in solving not only today's problems, but also tomorrow's evolving and emerging engineering challenges. Through an innovative curricular structure that includes such unique elements as Engineering Clinics and Clinic Consulting in addition to core courses as well as a wide spectrum of technical electives on emerging topics, the department instills six core qualities that define and distinguish Rowan ECE graduates to be
agile · contemporary · communicative · entrepreneurial · transdisciplinary · competent 
Rowan ECE Receives "Most Innovative Program" Award 
Rowan ECE is recognized as the winner of the Electrical and Computer Engineering Department Heads Association (ECEDHA) 2018 Innovative Program Award, recognizing the transformative nature of our Engineering Clinics and ECE Clinic Consultant in shaping the future of ECE education. ECEDHA describes the Innovative Program Award as follows:
This award is given to individual(s) or department(s) that has (have) created, implemented, and sustained the implementation of a successful innovative program and possibly assisted in the implementation of that program at other institutions. A successful program is one that has stood the test of time (i.e., formal integration into a program of study) and has produced measurable improvements in the quality of the electrical and computer education received by a significant number of students at one or more institutions.
The award will be presented during ECEDHA's annual conference and ECE Expo in March 2018. We are truly honored by this recognition, as it is made by the Department Heads of other ECE Departments across the nation. 
Announcements
As we hit the 25-year mark of the Rowan Gift that established College of Engineering and transformed this institution, we remember where we came from and look forward to where we are going.
The rankings are in, and we couldn't't be prouder. Rowan Engineering is #22 nationwide, with Rowan University is #2 in most innovative, #5 top public university in the North, and #20 top regional university in the North. Read all about it here.

We have moved to our brand new home. Click for more information and a photo gallery.
Rowan IEEE Student Branch
The Rowan IEEE Student Branch collaborates with other regional universities on a variety of projects and competitions.
ABET Accreditation
The Electrical and Computer Engineering program is accredited by the Engineering Accreditation Commission of ABET.
On Social Media
Rowan ECE team is one of twenty nationwide selected by NASA to design, develop, and build a cube satellite (CubeSat) that will be placed into orbit. The Rowan satellite, named "MemSat," short for memristor satellite, will carry a memristor evaluation payload to compare the performance of the emerging memristor-based memory to the traditional silicon-based memory in the harsh space environment.


Philadelphia Inquirer Article (new - February 2018)
Rowan - first NJ univ. to send a satellite into space (new - Feb 2018)
Announcement from NASA can be found here.

NJ.com Article
ProfHacks 2018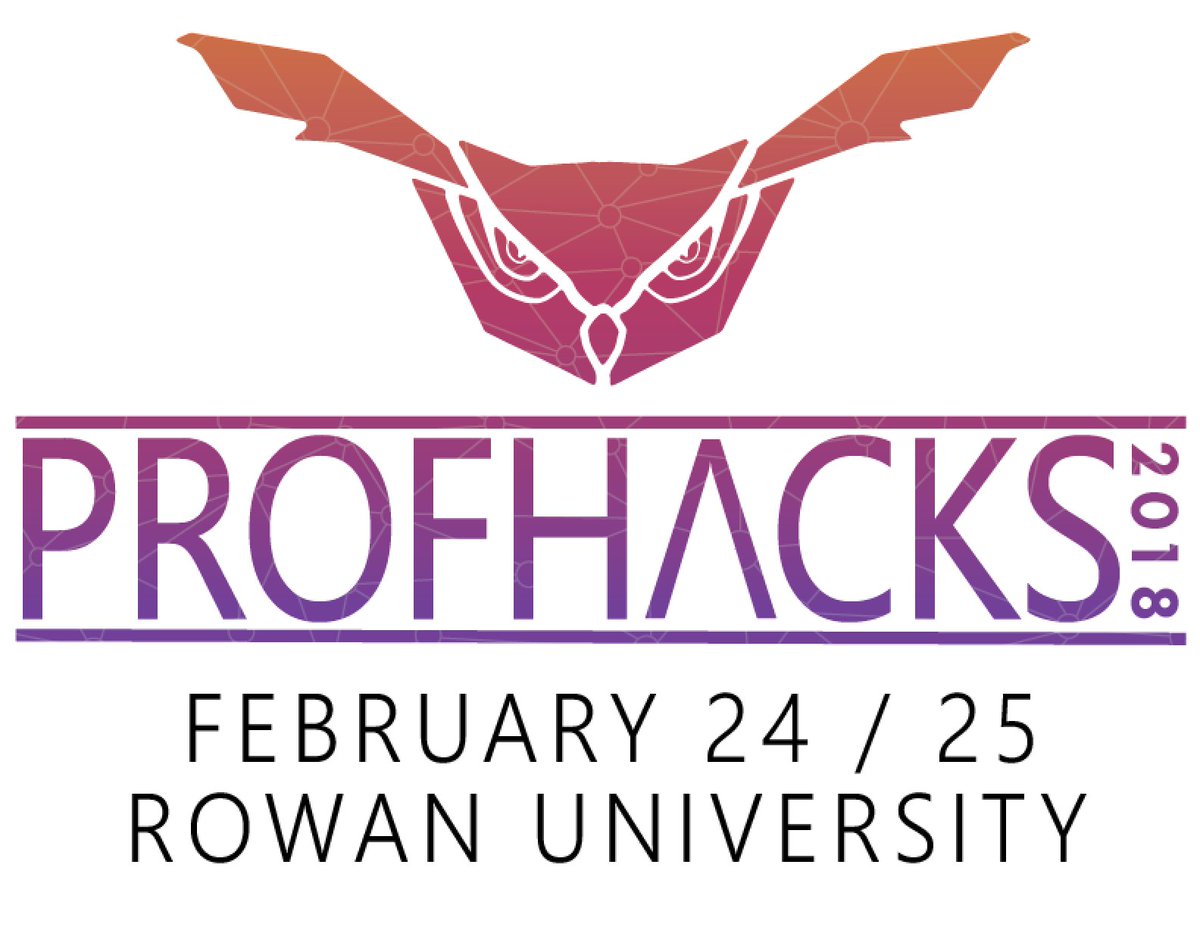 Congratulations to Rowan IEEE Student Branch for another successful ProfHacks. We had over 200 students competing from across the region. It was lots of fun, lots of food, lots of coffee and sleep... and very, very little sleep!

ECE Summer'18 Online Courses
We will be offering five fundamental ECE courses this summer, open to all qualified (Rowan and non-Rowan) students. All courses will be offered as fully online, intended for students who need to take some of these classes to stay on track in (or ahead of) their current program. All classes are project-based laboratory classes, with lab components integrated into the class. Please see ECE Summer'18 Online Courses Information Sheet for additional information.
Faculty Positions at Rowan ECE
We seek energetic and innovative teacher-scholars, committed to excellence in both teaching and research to join our dedicated and growing family of faculty members. Our particular emphasis in this search focus on two main areas, i) computer engineering (broadly including computer architecture, embedded systems, internet of things, low power design, computing security, high performance and distributed computing, etc.) and ii) power and control systems (such as smart / microgrid, renewable energy, power electronics, control systems, etc.), though candidates with exceptional credentials and promising research agenda in other areas will also be considered. For details, please see full position announcement. Applications are only accepted online at this site.
Adjunct positions are also available in all areas of electrical and computer engineering. To apply for an adjunct position, please ECE Adjunct Faculty Application page.
Rowan ECE Host
IEEE SAC 2017
Rowan ECE IEEE Student Branch served as the host of the IEEE Student Activities Conference, for the second time in three years, after its most successful SAC 2014 hosting. We welcomed 300 attendees from 27 universities in the MidAtlantic region for a weekend of competitions, events and fun. See Rowan ECE's SAC 2017 page for additional details.